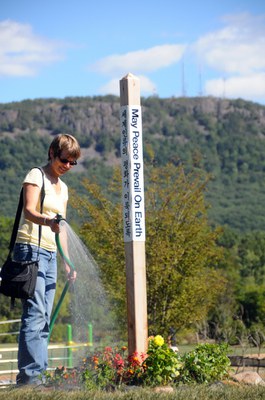 Community members of Treehouse are richly diverse and bring an extraordinary range of skills, talents, knowledge and abilities to our community. They are living the mission every day,  weaving connections across differences of age, race, culture and lifestyle.  They are proof of both the richness and the power of community.  Part of that power is the fact that we learn from one another, and that makes us grow individually and as a community.
"We have also invested in building the trust that is necessary for us to partner with each other and share our perspectives.  At Treehouse every day, I see leadership demonstrated by women who have stepped up to the plate, and I see generosity. These stories reflect some of the magic and power that is the Treehouse model." ~ Kerry Homstead, Treehouse Community Facilitator
Our pioneering social project called the Treehouse community is a 60-home village built from scratch nearly a decade ago in a broad former meadow near Mount Tom. The Treehouse Community was founded to support families that take in foster children in the hopes of stopping the bounce through the system. Now approaching its tenth year, the numbers reflect a success story and defy statistics on foster children.
It's an uncommon place, where once-traumatized children are raised in a quiet neighborhood where the special needs of foster and adoptive families are supported and understood. It's also a place where dozens of elderly residents have moved specifically to help these families in simple but critical ways — by walking children to school, by baby-sitting to give stressed parents a break — and to savor the simple pleasures of joining a community where their help and life experience are appreciated.
---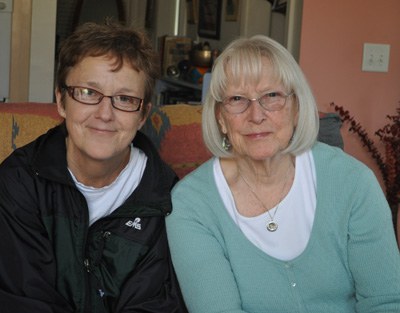 Mary Steele
When it was time for me to retire and I was looking for a new challenge, I remembered hearing Judy Cockerton speak at a church service about a vision she had for creating an intergenerational community. I had been moved by the concept of older folks interacting with foster/adoptive families and was excited to learn that Treehouse had indeed become a reality. Perhaps this was a place I could live and continue to use skills acquired after years of being a parent to three children, raising a troubled grandchild and working as a teacher, counselor and administrator of several programs for children and adults. Read More.
---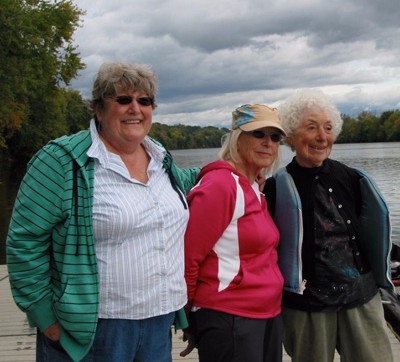 Rosa Young
It was nearly six years ago, when my dog Chloe and I jumped into an RV overflowing with our belongings and drove 1,000 miles to Treehouse. The description of the Treehouse Community in Easthampton on National Public Radio, a conversation with Kerry, the Treehouse website and written materials lured me to take a leap of faith and move to Massachusetts from Michigan. Read More.
---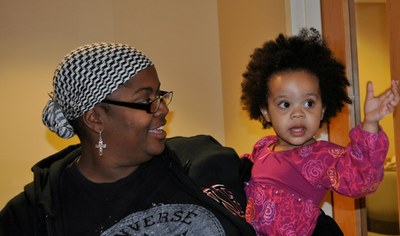 Pam Lumpkin
Pam's family consists of her two birth children: her oldest daughter who is 20 years old and her son,18 years old, and her two children who came to her from the public foster care system. Her oldest foster daughter has Down syndrome and multiple needs that require constant attention. Some senior neighbors have been a wonderful support to this child. Her youngest daughter, who is birth sister to her other foster daughter, came to Pam's home a couple of years later. The daily informal interactions with supportive neighbors and the activities offered in the community are an investment in their growth and stability as a family. Read More.
---