2018 Youth Truth Performance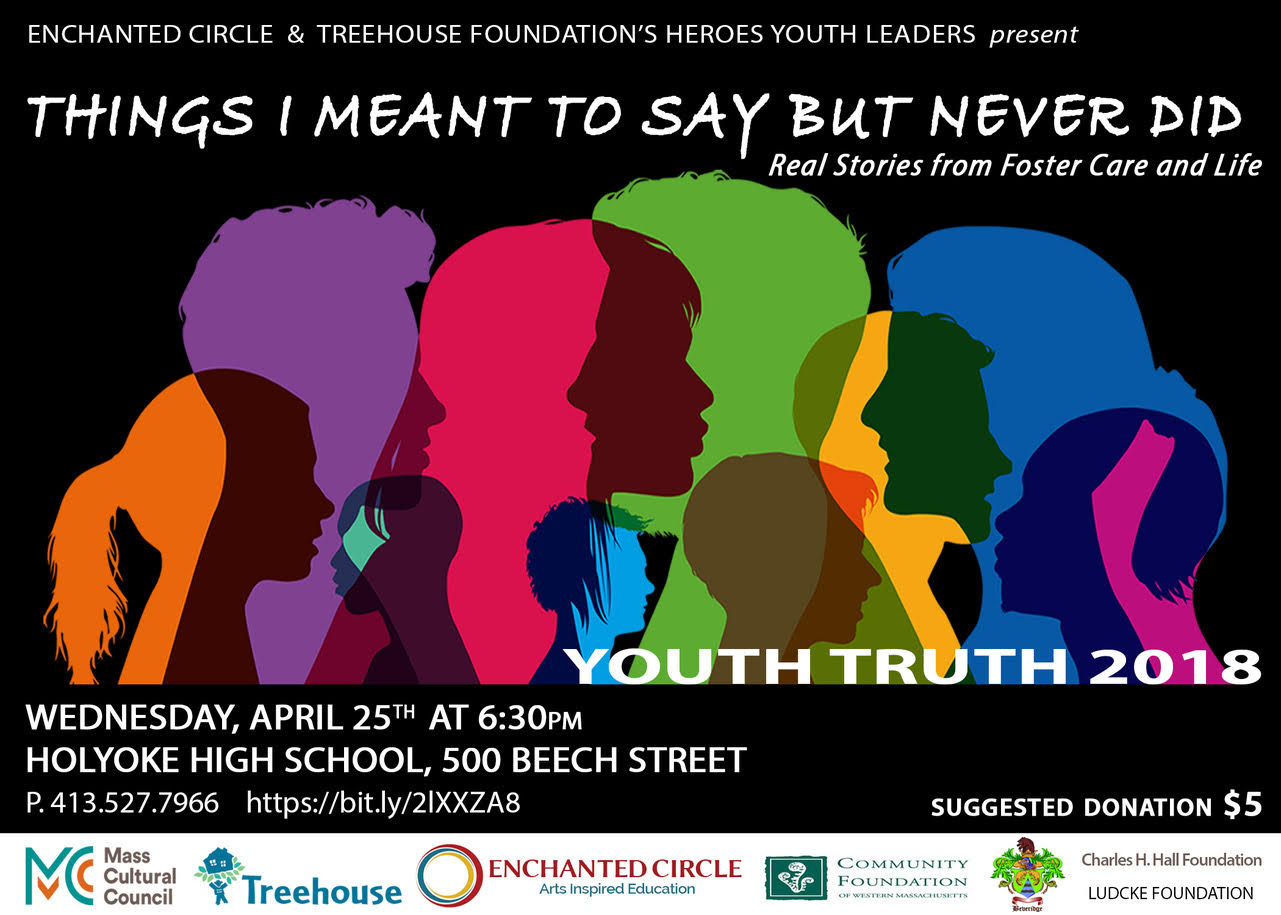 Our 2018 Youth Truth performance is right around the corner.
This year we have two performances.
"Things I Meant to Say but Never Did"
Public Performance
Date: April 25th
Time: 6:30pm
Location: Holyoke High School, 500 Beech Street, Holyoke, MA 01040
Tickets are by donation either online or at the door
Private Performance
For our DCF Regional Providers and Partners, please send a registration email with your name and email address to admin@refca.net.
Can't attend? You can still make a donation to Treehouse's life-changing programs.