Annual Fall Fundraising Breakfast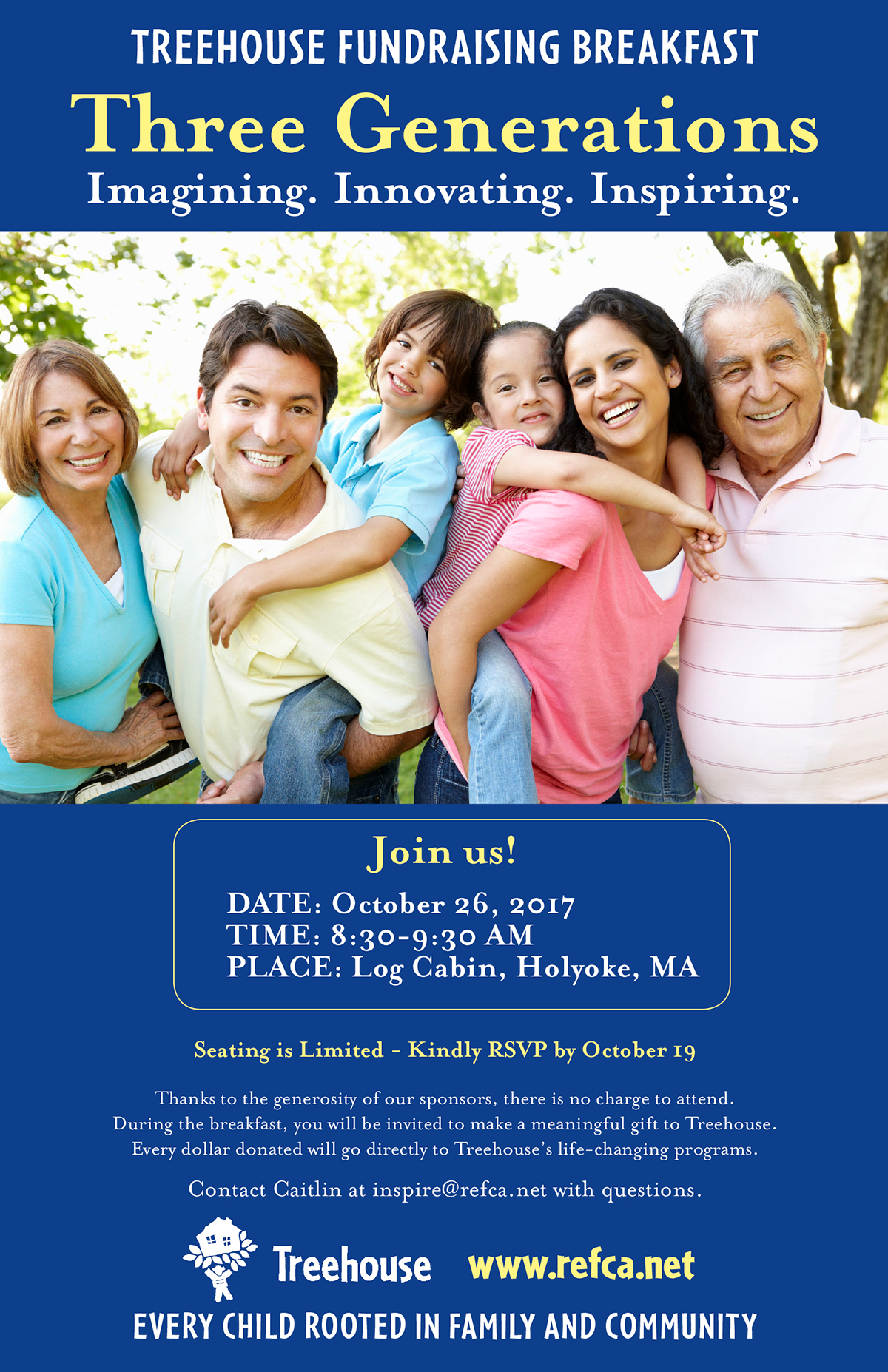 Have you heard? Spread the word!
Our Fall Fundraising Breakfast is right around the corner.
Join Us! We're celebrating Goodness Across the Generations!
October 26th, 2017 | 8:30-9:30am | Log Cabin, Holyoke
During the breakfast, guest will hear from people touched by the life changing programs of Treehouse and will be invited to make a meaningful gift to continue its important work.
Want to attend? Please contact Caitlin Appleby at inspire@refca.net.